Eye-catching images are essential for standing out in the crowded digital marketing space. That's because, as humans, we are naturally predisposed toward content presented with and alongside relevant imagery.
People retain 55% more information when it's presented with an image than text alone

(

source

).

Viewers are 80% more willing to engage with web content when it's presented with meaningful images

(

source

)

.

Articles containing images are viewed 94% more than those without

(

source

)

.
Despite the importance of visuals in content marketing, in a 2019 report, marketers listed producing and sourcing enough engaging visuals as their third most pressing content challenge. And in a Digiday and Chute survey of marketers, 65.4% say that a lack of time or staff resources is the biggest challenge to creating effective visual marketing.
Why is sourcing visuals so hard, especially given the ubiquity of stock image sites? Because all visuals are not created equal.
Savvy consumers can tell when you've populated your website, blog or marketing materials with stock photos. Not only do stock images perform worse than custom photography online, but a Neilson eye-tracking study also found that users are actually prone to ignoring generic stock photos when browsing through a website.
Need more reasons to quit the stock sites (but not the photos)? Keep reading for 5 reasons to ditch stock photography — and the custom photography solution you've been waiting for.
1. Stock Photos Lack Authenticity and Cohesion
Authenticity is one of the most important aspects of branding your organization — and that extends to the images you choose for your website, marketing materials and social media presence.
Research backs this up. According to a Stackla survey, "The overwhelming majority of consumers (88%) say authenticity is important when deciding which brands they like and support — with 50% saying authenticity is very important to them."
When you default to stock photos to represent your brand — pulling a hodgepodge of images from different stock sites — it's much harder to create a look and a feel that is uniquely you.
Custom photography, on the other hand, allows you to showcase your brand's personality and values through unique, authentic images tailored to your specific marketing needs. That authenticity is attractive to your target audiences.
2. Stock Photos Are Over-Used
Have you heard of the everywhere girl? Her name is Jen, and in 1996 she posed for a series of photos depicting a typical college student. Over the course of the next 20 years, Jen's face popped up on everything from book covers to (embarrassingly) separate popup ads for competitors Dell and Gateway computers.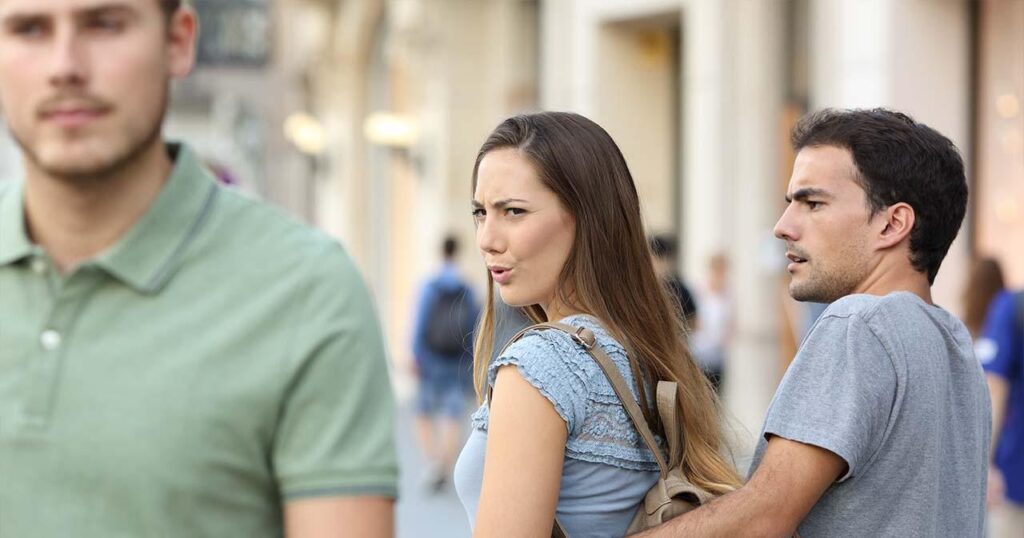 While the stock photo market has exploded since "everywhere girl" hit the scene, the same challenge remains for marketers looking to nab the perfect image. Namely, you don't know where else that image has been.
Since stock images are readily available to anyone, it's likely that other companies or organizations will also be using them. This means that your marketing materials may end up looking similar to those of your competitors, which can make it harder for you to stand out.
3. Stock Photos Look Like Stock Photos
Even if you do manage to download a stock photo that hasn't been used before, stock photos are easy to spot. The vast majority of stock images have that glossy, staged, "stock" feel. That's because they're designed and captured with mass appeal in mind.
Even the most ridiculously specific stock shots on the market (think, "girl holds up a goldfish and points a handgun at it while laughing," or "boy tries to install sliced bologna into his computer's disc drive") feel like generic imagery.
Stock "spotability" has been tested as well. Marketing Experiments conducted an A/B test using a debt relief company's website. They pitted a generic smiling woman in a headset against an actual photo of the company's CEO. Which do you think performed better?
It's not a trick question. Those who saw the smiling CEO were 35% more likely to sign up for a free consultation.
4. Stock Photo Sites Offer Limited Options
We're going to guess that you've spent time scrolling stock image sites. We've all done it. The scroll can feel endless like there's an image out there for every site or situation. But the truth is, there is a limit.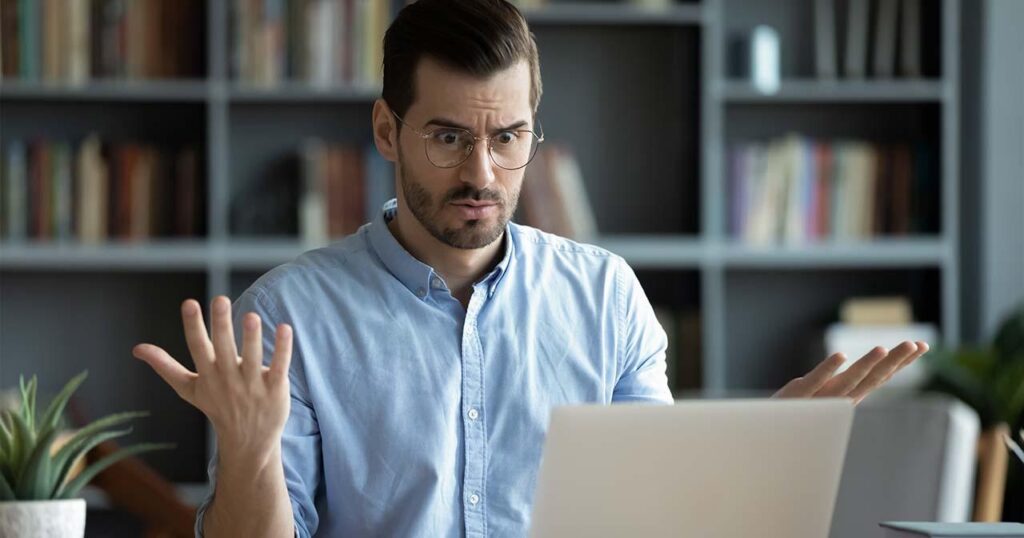 We're also going to bet you've wasted hours scrolling and still came up empty-handed or with an image that only partially tells the story you're trying to convey. For example, if you own a company that sells specialty equipment to avid hikers in and around Boulder, Colorado, you may be able to find a smiling hiker. You may even be able to source an image of a hiker in the mountains around Boulder. But wouldn't it be great to see that hiker using your product in a spot instantly recognizable by your clientele? Yes! But it's near impossible when you're stuck with stock.
5. Stock Photos May Come With Restrictions
Some stock images may require you to purchase a license in order to use them, and there may be restrictions on how you can use the image. For example, the license may specify that you can only use the image for a certain period of time or that you cannot alter the image in any way. If you don't follow these rules, you could face legal consequences, such as fines or lawsuits.
Custom Photography (That You Can Actually Afford)
The most obvious solution to the stock problem is to use custom photography by professional photographers. Custom photography allows you to have complete control over the images you use, ensuring that they accurately represent your brand and message. You don't run the risk of using the same images as competitors, and you own the rights to the images to use as you wish.
The drawback for most marketers comes down to expense, and the time it takes to hire and manage professional photographers. When you hire a photographer using a traditional freelance or studio model, a single project can range anywhere from $5,000 to $25,000. For many marketers, that's just not in the budget.
How do you go about getting custom photography without busting the bottom line? The good news is that custom photography has never been more accessible to marketers — even those with small budgets.
With millions of high-tech cameras in the pockets of people all over the world, companies that offer made-to-order content can provide quality custom photography for less. Leveraging the power of the gig economy takes the expense and the headache out of sourcing professional photographers.
And with FotoFetch, the process is especially simple. Customers simply order the exact shot they want via our online platform, and one of the photographers in our network picks up the job. Then, voila, your photo is sent directly to you.
Custom images get your content noticed, engage your target audience and build trust with your customers. Now, with a platform that makes custom photos accessible and affordable, it's time to ditch the stock sites for good.